DOGS OF THE PAST
GONE, BUT NEVER FORGOTTEN
WE HAVE BEEN FORTUNATE TO HAVE HAD THE DOGS THAT WE DID. EVEN THOUGH THEY ARE GONE, WE WILL REMEMBER THEM.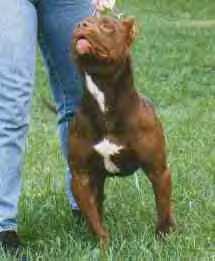 Howard's Killian Red - SchHB, SchH3, GCG, TDI.1991-2004. Although he was not the best looking, he sure was a great worker, with Awesome temperament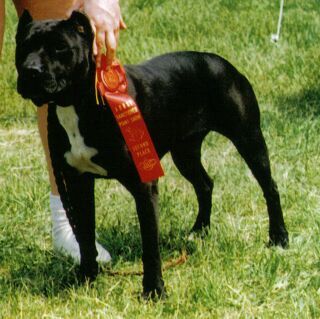 Howard's Zeena - SchH1, UCD, UWPCH, ACE, WH, AD, TT, CGC, TDI. 1989-2006This dogs was my ideal of a Super Dog. She could do it all. She lived until she was almost 17 years old. We miss her everyday.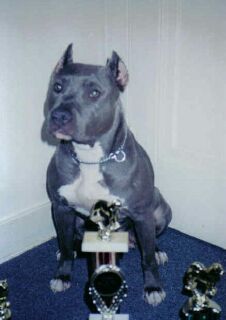 UKC "CH" Cheek's Crystal Blue "Tonka"U-CD, SchHB, GCG, TDI - 1992-2002. Our first show bred dog. She meant so much to us. She was the dam to Gunner and Penn.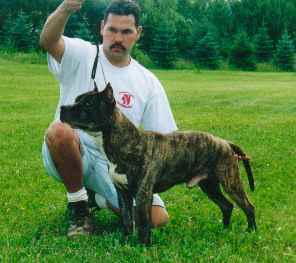 UKC "CH"Panda's One stone Titan - SchHB, SchH2, OFA - 1991-2005. A truly hard working dog, that was a pleasure to own.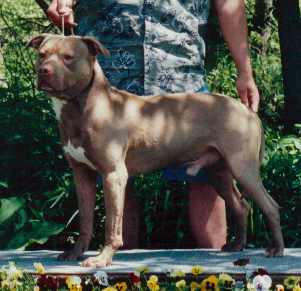 Tango - OFA, MR Brevet, U-WP. A great dog. He was a grandson to our Killian and Tonka. He died 5 points away from his UWPCH. He had numerable ADBA and UKC show points. He was taken too early.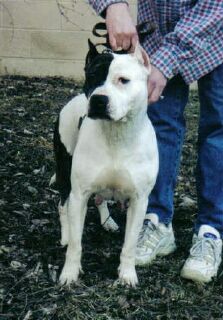 LUX. "CH" Chiva's/FraggleRocks Vanilla - SchH3, AD. She was a great worker, with great temperament. She was loved all over the world. PEDIGREE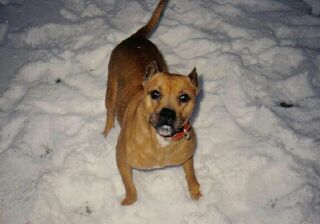 Roxanne- 1983-1997. Last but not least. My first registered APBT. She was not titled, but I loved her.