EVENT PHOTOS/INFO
WE ATTENDED THE OLD FAMILY REDNOSE SPECIALTY 5/4/13.
THE O.F.R.N. SPECIALTY WAS IN COLDWATER MICHIGAN AND PUT ON BY LYNN AND MIKE NORROD. LYNN NORROD AND JIM NELSON WERE THE JUDGES.
IT WAS A SMALL SHOW, BUT A LOT OF FUN.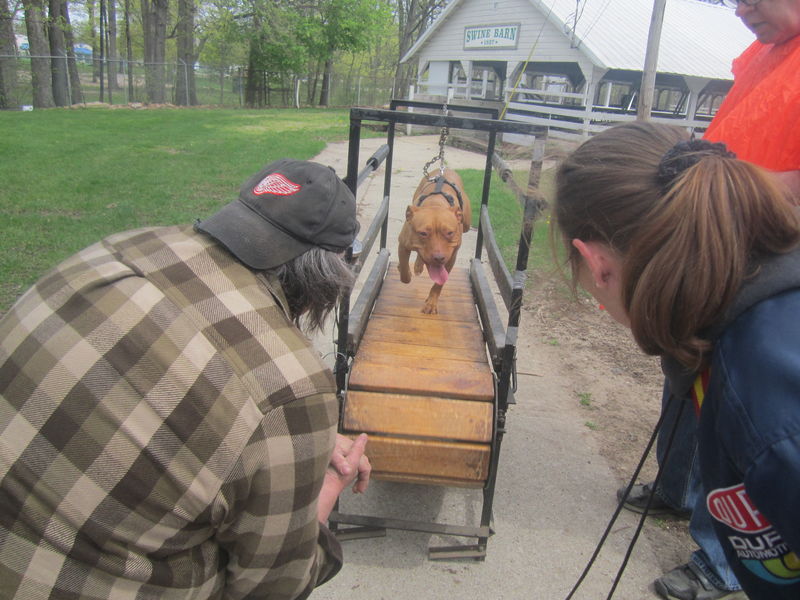 HOWARD'S BERTHA - OWNED BY BECKY BARBER, IN THE TREADMILL RACE.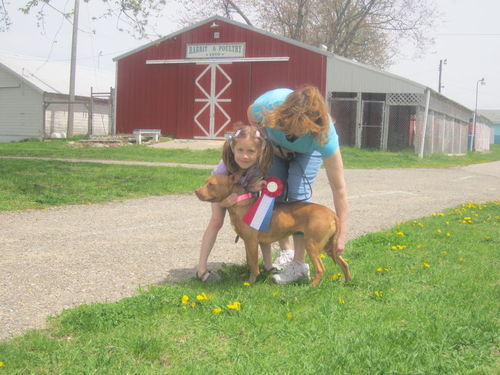 PICTURED ABOVE: FAITH AND I WITH PEACHES AFTER SHOWING IN JR. HANDLING.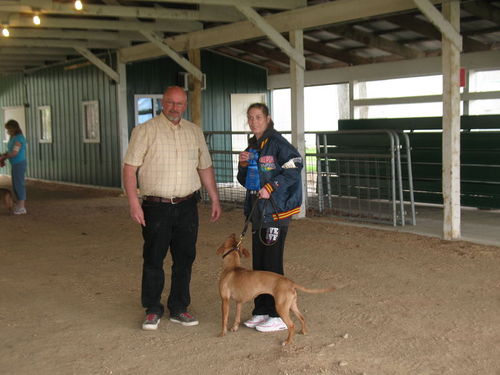 BECKY BARBER WITH BERTHA WINNING 1ST PLACE 2-3 FEMALE. JUDGE: JIM NELSON.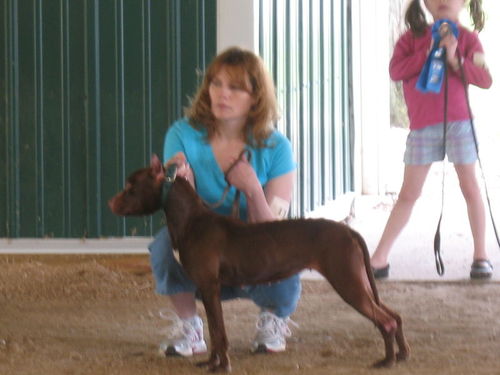 FLAME AND I, IN THE 5 AND OVER CLASS. FLAME IS OVER 11 YEARS OLD.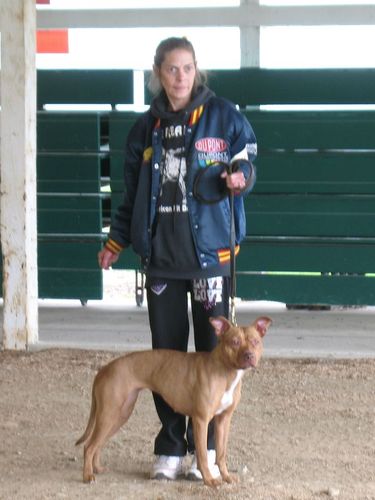 BERTHA AND BECKY AGAIN. BERHTA IS PEACHES SISTER (TUGGER/BIRDIE).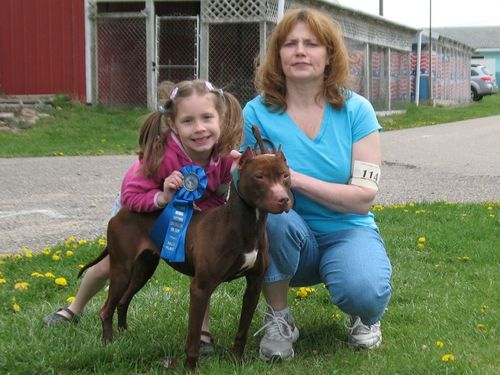 FAITH AND BETH WITH FLAME.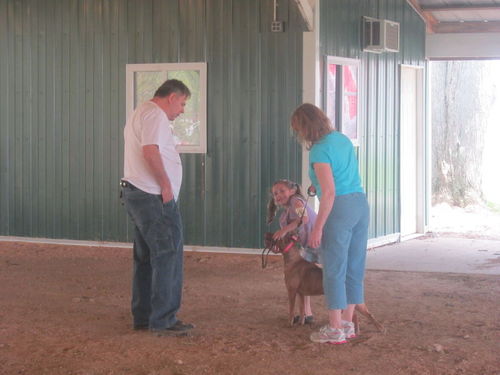 FAITH TRYING TO SHOW PEACHES BITE.