HOWARD'S FACE
HOWARD'S MS. FACE
FACE IS A FEMALE, OUT OUT OF MY OLD WOLFIE & TIA. SHE HAS WONDERFUL TEMPERAMENT AND LOTS OF ATHLETIC ABILITY.
FACE IS A MEDIUM SIZE BLACK AND WHITE FEMALE. ADBA/UKC registered.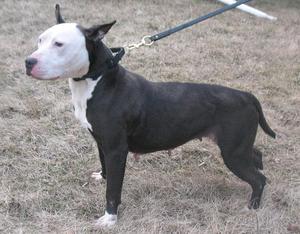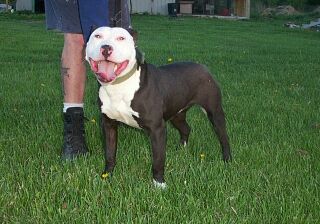 The above picture was taken when she was young and chubby.
Face is the dam to Shogun and Dora.