WEIGHT PULL PAGE
WE REALLY ENJOY THE SPORT OF CANINE WEIGHT PULL. IT IS SOMETHING THAT IS A LOT OF FUN, AND MOST OF THE TRAINING CAN BE DONE ON YOUR OWN.
HERE IS A LINK TO THE UKC NATIONAL SNOWPULL RESULTS FROM FEB.2009, WHERE OUR DOGS DID WELL.
WE COMPETE IN WEIGHT PULL WITH SEVERAL ORGANIZATIONS: UKC, ADBA, APA, AND IWPA.
Here is a short video of Max weight pulling on our practice cart.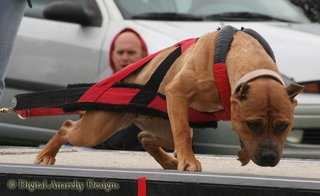 HOWARD'S BUFFY THE VAMP, AT AN APA PULL. .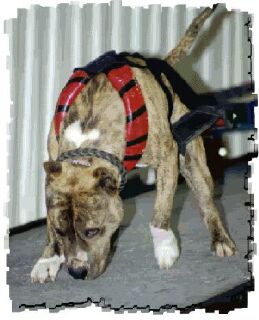 HOWARD'S & CHERCAR'S STERLING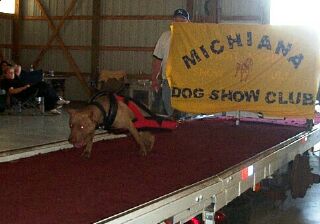 HOWARD'S TUG OF WAR- AT AN ADBA PULL. HE WON THE 45-55 POUND CLASS THAT DAY.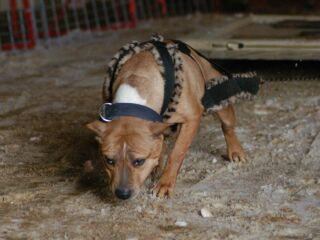 SAGEBRUSH TACOMA ANNIE - AT HER FIRST SNOW PULL.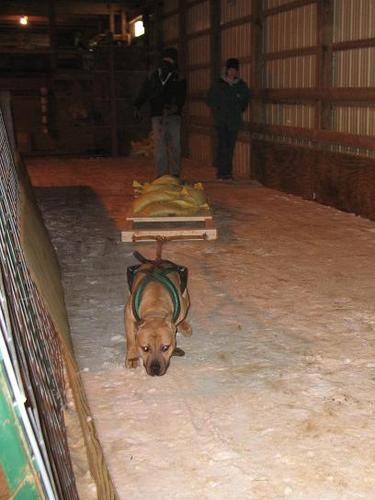 U-WPCH HOWARD'S BUFFY AT HER FIRST PULL. SHE NOW HAS HER VERSATILE AND WP CHAMPIONSHIP.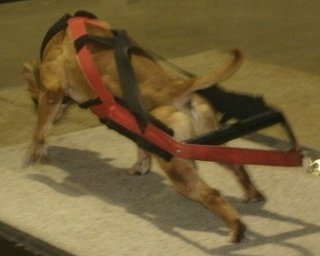 U-FO, U-WPCH HOWARD'S VER MAXIMUS - PULLING AT THE UKC 2010 CLASSIC WHERE HE TOOK MWPP, DIV.2, AND PULLED 138%.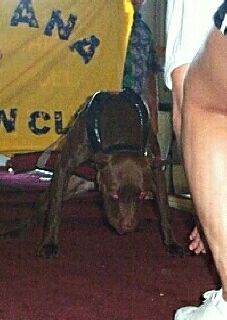 HOWARD'S FLAME AT AN ADBA PULL. FLAME IS A GOOD PULLING DOG, SHE HAS WON MULTIPLE MWPP AWARDS, PLACED 2ND AT THE 2006 APA NATIONALS, AND WON THE 45 POUND CLASS AT TWO DIFFERENT UKC PREMIERS, PLUS TOOK MWPP THERE.